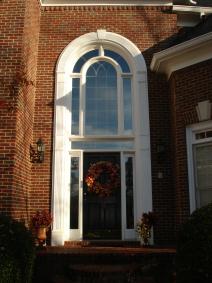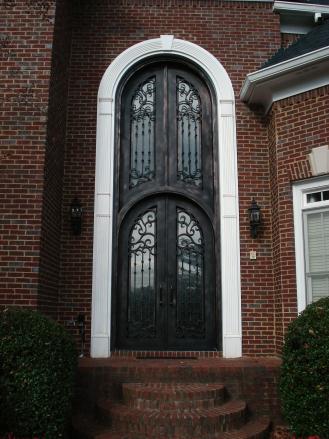 Dear Rufus and Nathan,

Thanks so much for th work you did on our home. We love the new doors and windows.

- Roseanne in Alpharetta GA-

When deciding to replace our large decaying front door and windows, we elected to dramatically change the look and durability by switching to iron. After talking with numerous companies and installers, we went with Heritage Doors and Remodeling. Not only had they come highly recommended by neighbors, we realized early on that the people "selling"us, were also going to be the same ones who would handle the installation and service. They worked with us designing all aspects of our custom project and delivered in the promised time frame. This long-standing, father-son company gave us complete confidence from start to finish with their professionalism, courteous approach and honesty. In the final analysis, we no longer have a door... we have an ENTRANCE that is the talk of the community. Thanks, Nathan and Rufus !

(see before and after below)

- John in Alpharetta GA-

Rufus and Nathan,

We love our Doors. They are so beautiful. Thanks so much. We have highly recommended you to our neighbors who have asked about the doors.

- El & Glenda in Athens GA -

The Door looks great! Thank you so much.

- Bill & Bonnie in Hoschton GA -

I love my Door and you both worked so hard to install it. Thank you both so much.

- Cindy in Norcross GA -

What a difference a door makes inside and out. We love our doors!

- Gina in Alpharetta GA -